About us
DICE is an acronym for D = Dignified, I = Individualised, C = Compassionate, E = Exceptional Healthcare. Founded on the principles of safe, high quality care we are a home care agency with a difference. DICE Healthcare has developed a reputation for delivering high quality services and having a 'can do' approach to delivering safe and timely care and support that results in a positive client experience. We have earned the trust placed in us as an organisation who insists on getting the basics right. We seek to value and respect clients and their choices, to understand their priorities, needs, abilities and limitations.
As the Directors are qualified nurses we are able to offer care in both the social and continuing health care market. Clients are visited initially by Directors and managers and care and support plans are then collaboratively agrees to reflect client's individual choices. (There is no charge for this initial assessment visit) We offer high quality, flexible care responsive to client need in their own home. We offer short term respite care, convalescence or planning for longer term care needs. We will develop a programme of visits for you to choose from starting from 30 minutes to much longer 'sit' sessions. We do not do any visits under 30 minutes as we believe it is as important to spend time talking to the client rather than simply doing the task such as giving medication.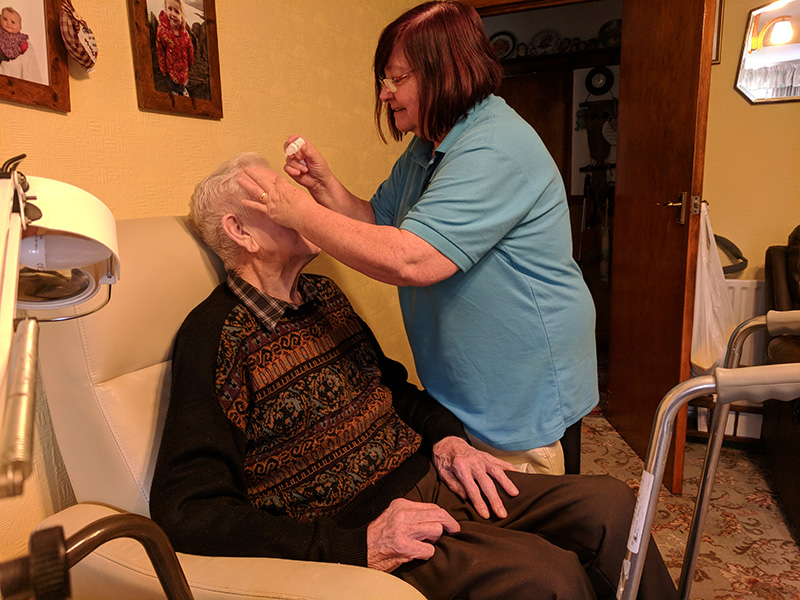 Our work brings us into daily contact with people from all walks of life with diverse needs. Whilst they all have individual needs they also all have things in common too – they all deserve to be treated with respect, to expect their data to be protected, to expect confidentiality, to be asked for consent and to be given support and care in such a way that preserves their modesty and dignity. We do a minimum call time of 30 minutes as we believe anything less than that this does not allow any time for social interaction.
We realise that taking the step to have someone in your home or the home of a loved one is a huge step and our primary aim is to stand out because of our Directors many years of experience in NHS management and they are highly qualified such as holding Masters degrees and Honours degrees in care and training related activities.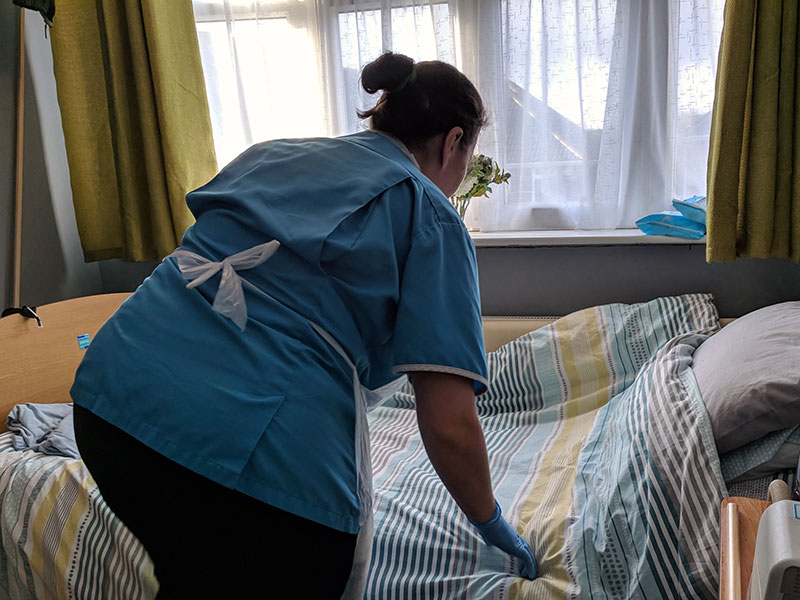 We have reliable systems, policies and procedures that staff are aware of to keep them and clients safe. We are appreciative and supportive of our staff and foster a positive culture in the workplace. We believe that if we look after the staff they will in turn look after our clients. We take our responsibility for providing all our clients with the highest quality support extremely seriously. We believe we go above and beyond the national requirements when it comes to offering high standards. We welcome feedback and use this to improve and build upon our successes.
We make this pledge and guarantee the following –
All of our staff are subjected to a pre interview assessment process involving 'tasks' such a written English test, food safety tests
All of our staff are interviewed and appointed following a scoring system to ensure they meet the values we have set and that they have the correct attitude and attributes for the role
All of our new staff have a full week of 'classroom' based induction training in our simulation suite
All new employees are linked to experienced care workers where they are given 'on the job' coaching and they are not to work left alone until they are assessed as competent in different activities
Staff are given continuous on- going training and supervision
We aim, wherever possible, to provide the same support and care worker in order to enable continuity of care and development of relationships
Staff will look smart and they will behave in a relaxed but professional manner to ensure our clients are assisted to live as independently and actively as possible
We will arrive on time or will advise you if there is a problem that will prevent this and we will stay for the agreed time to complete agreed care and support activities
Directors and managers deliver care and support in the community on occasions in order to get to know the clients personally and for them to get to know us. We have regular meetings with our clients to ensure care and support plans are modified and updated to meet clients changing needs.
We are an organisation that is quick to adapt and respond to change and to ensure the client is always at the centre of everything we do. We will give clients the freedom to experience optimism and comfort in their own home by caring about the clients not merely the tasks to be completed.
We believe in 'doing with' and not 'doing for' the client in order to promote rehabilitation and reablement. We are proud when any of our clients are supported to a position where they need little or no help and do not view this as loss of income but 'a job very well done'
To discover more about what we can offer, take a look at our services